Holy Cow Survey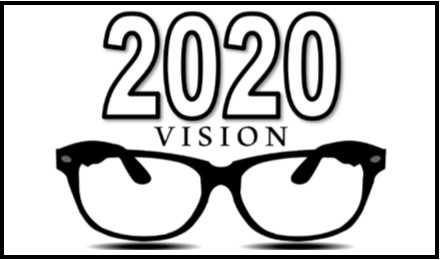 With this pondering, you are invited to take an important survey that will provide a wealth of information and data for our staff and lay leaders.  This will be one of the tools that a new task force at Family of Christ, called 2020 Vision Team, will utilize as it prepares a report with suggestions for future ministry goals.  Our church council pulled this team together last spring and set them to the task of designing a ministry strategy for 2020 and beyond.  Their first meeting was with church consultant (and former Interim Pastor here at FoC) Jerry Wahl, who has worked before with the survey company, Holy Cow, and has interpreted their reports for a number of churches around the Midwest.  At his recommendation, as well as our 2020 Vision Team's own study of Holy Cow's information, we decided to create a window of opportunity – Nov. 1-15 – for members and friends of our church to take this survey.  
Here are five sample questions that you will find in the survey, and each question would ask people to show a response on a range from strongly agree to strongly disagree:
My spiritual experiences often impact the way I look at life.
The whole spirit in our congregation makes people want to get as involved as possible.
Our church needs to rethink its basic purpose and mission if it is to be effective in the future.
Problems between groups in this church are usually resolved through mutual effort.
Our church prepares our members for ministry by helping them discern their gifts.
Once Holy Cow compiles our various answers, a report is produced, and we will invite Pastor Jerry Wahl to meet with leaders and interested church members/friends to hear the interpretation of the survey.  
This is a big ask on our part because a) the survey is lengthy and will take you approximately 25 minutes to complete; and b) you need to do it all at one time.  On the plus side, you can click on the provided link below and take this survey during a time that is most convenient for you.  And you can take it on your computer or mobile device.  Just be sure to set aside the length of a half-hour TV show to provide these responses.  You can also send this link to your friend/partner/spouse so that they could take this survey too.  But we do want people who have been actively participating in our congregation to take our survey.  Here is the link you need to fill out and submit your survey responses.  
https://www.surveymonkey.com/r/familyofchristchanhassen
We'll be putting this link on the front page of our web site too, in case you lose track of this pondering and want to find the information there at www.familyofchristonline.org.  Remember, the survey link is active only from Nov. 1-15.  We do hope you are able to fill out the survey as it will be a wealth of helpful information for our 2020 Vision Team.  The members of this team are: Hilary Salzwedel, Chris Nelson, Ryan Smith, Lisa DeLaHunt, Joni Hillary, Greg Provo, Mark Even, and me – Pastor Josh.  Thank you in advance for any assistance you can give us in this process.   
See you in worship!  –Pastor Josh
Categories:
Ponderings